Benefits
100% Human
Get the most accurate transcription services from our team of experienced transcriptionists and editors.
Quality Service
Our customer-centric transcription services go above and beyond to meet the unique needs of our customers.

HIPAA Compliant
We have implemented strict guidelines to comply with HIPAA and regulated company policies to safeguard data.

ListenLink™
Have ListenLink play the corresponding audio to [unintelligible], inaudible, [crosstalk] or guessed words in your transcripts.
Customizable
We accept unique transcription formats and templates! Send us your directions and we will personalize your transcripts.

Rush Transcripts
Have your completed transcripts back the same day with our 4-hour rush transcripts or by 9AM the next business day.

Order Your Transcript Now!
How It Works
3 Easy Steps To Your Trancripts
1
Upload Your Files
Drag and drop

your recordings
2
Pay Online
Debit/Credit

cards accepted
3
Get Your Files
4 hours to 5-business

day delivery

Human VS
Machine
Watch Now!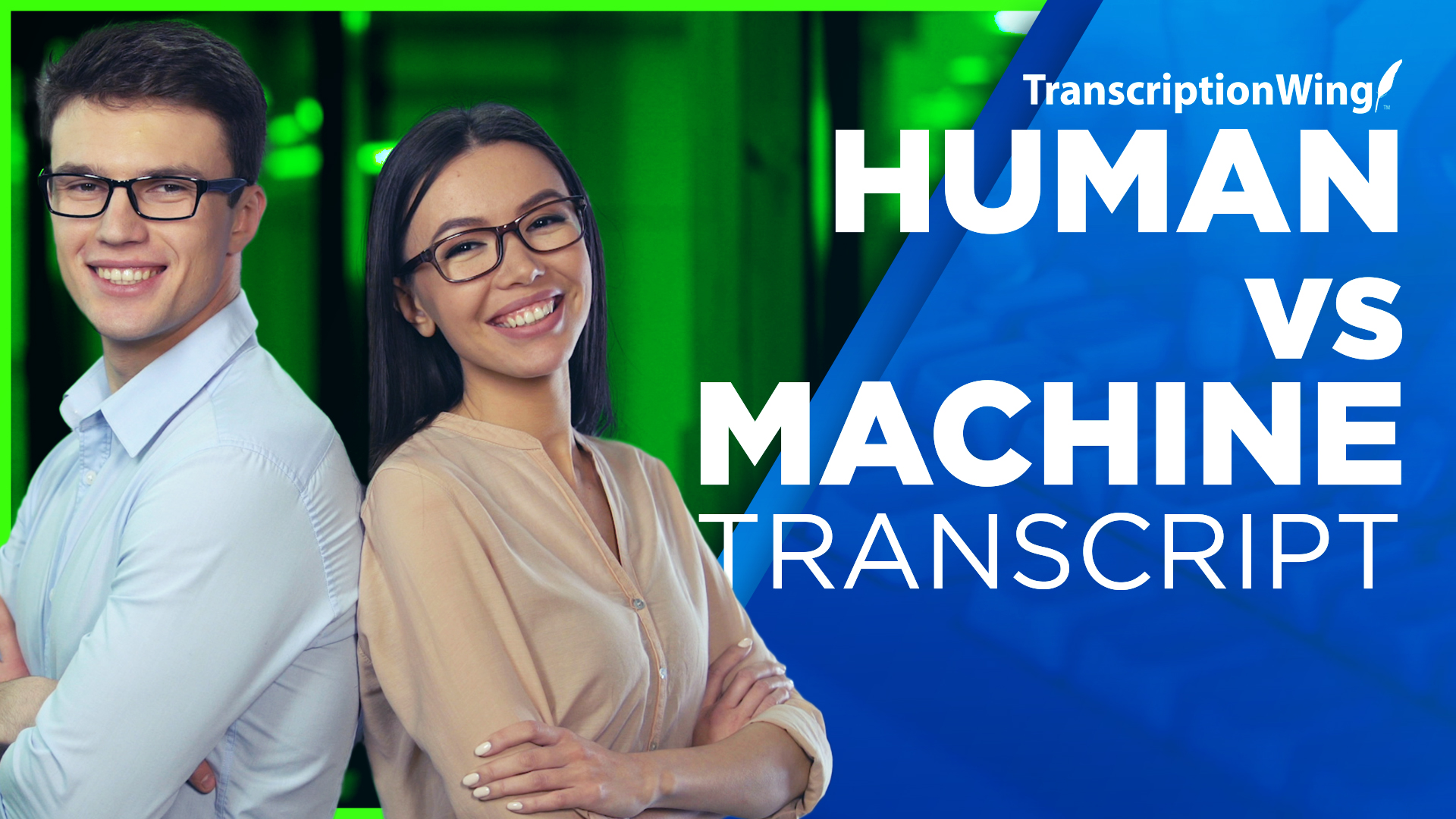 What Our Clients
Says About Us
A. Vars
Great service and efficiency.
"TranscriptionWing does an excellent job for us! We receive our transcipts in a very timely and accurate manner. We would definitely recommend them because of their great service and efficiency."
John
Excellent, timely service!
"I use TranscriptionWing frequently, and would recommend this service to anyone who needs an audio recording, short or long, transcribed quickly. The quality of service is excellent, as is the quality of the transcribed documents."
Michelle
Accurate, complete service
"TranscriptionWing has done an excellent job recording and transcribing my meetings. They are very easy and pleasant to work with, prices are good, and the quality of the transcripts is excellent."
What information do you require to get started?
We need your name, email address and phone number, so we can contact you if we have any questions about our transcription services, plus a valid credit card. We require all new accounts to have a credit card on file even if you prefer to receive a paper invoice. The credit card will never be charged unless you forget to pay your invoice or elect to be charged by credit card. Rest assured that we will not use your credit card unless you specify us to do so or as a last resort. This is simply a security measure and we thank you for complying.
What types of audio files do you accept?
We prefer .wav and .mp3, but we accept virtually any digital audio file types. If you are concerned about the audio file you have on hand give us a call and we'll happily test out the format in question or simply convert your audio to the .wav format!

What is your fastest turnaround time?
Our fastest turnaround time is our 4-hour rush option.

Is there a minimum purchase requirement or monthly fees associated with this service?
No monthly fees and no minimum purchase required. You only pay for the service you receive.

How are the completed transcripts delivered?
Completed transcripts are emailed to the email address linked to your TranscriptionWing account. The transcripts will also be placed in your secure online account. Check out the features pages for more information.